Board of Directors
Nancy R. Aries
Secretary
Nancy R. Aries
Secretary
Nancy R. Aries is a professor of public policy at Marxe School of Public and International Affairs, Baruch College. She has held several administrative positions including interim university dean for undergraduate education and, most recently, director of the Baruch Honors Program. Her areas of research have included women's reproductive health services and policies, the hospital workforce diversity, and the economic impact of biomedical research. She is currently studying the racial divide in higher education policy and practice. Recognition that teaching can be transformative led her to be trained as a facilitator at the Institute for Intergroup Dialogue and to organize Creative Inquiry Day, Baruch's celebration of student research and creative endeavors.
Khiara M. Bridges
Khiara M. Bridges
Khiara M. Bridges is a professor of Law at UC Berkeley School of Law. She has written many articles concerning race, class, reproductive rights, and the intersection of the three. Her scholarship has appeared or will soon appear in the Harvard Law Review, Stanford Law Review, the Columbia Law Review, the NYU Law Review, the California Law Review, the Michigan Law Review, and the Virginia Law Review, among others. She is also the author of three books: Reproducing Race: An Ethnography of Pregnancy as a Site of Racialization (2011), The Poverty of Privacy Rights (2017), and Critical Race Theory: A Primer (2019). She is a co-editor of a reproductive justice book series that is published under the imprint of the University of California Press. She graduated as valedictorian from Spelman College, receiving her degree in three years. She received her J.D. from Columbia Law School and her Ph.D., with distinction, from Columbia University's Department of Anthropology.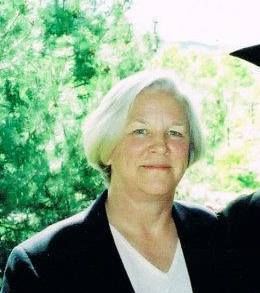 Sarah Burns
President
Sarah Burns
President
Sarah Burns is a professor of clinical law at New York University School of Law. She supervises the Reproductive Justice Clinic, which represents clients in litigation and policy projects centering on reproductive decision making. Sarah is executive director of Washington Square Legal Services. She also co-founded and oversees the Mediation Clinic and the Litigation, Organizing & Systemic Change Clinic, conducted in partnership with Make the Road NY and Center for Popular Democracy. Sarah combines law with learning in social science to develop effective solutions for problems that institutions and communities face. Sarah, who has been on the NYU faculty since 1990, specializes in experiential learning pedagogy, developing simulation and clinical courses in litigation, negotiation, mediation, policy advocacy, and systemic change. Burns graduated in 1979 from Yale Law School and holds master's degrees from Stanford University in sociology and the University of Oklahoma in human relations.
Julie Ehrlich
Julie Ehrlich
Julie Ehrlich (she/her) is the director of presidential initiatives and chief of staff at the Mellon Foundation, where she partners with the president to identify, create strategies for, and execute hallmark grant-making initiatives — including the Monuments Project, the Puerto Rico Initiative, and Imagining Freedom. Previously, Julie was assistant dean for strategic initiatives and chief of staff, executive director of the Birnbaum Women's Leadership Network, and adjunct professor of clinical law and co-instructor of the Reproductive Justice Clinic at NYU School of Law. Prior to joining NYU Law in 2014, Julie was a civil rights litigator for nearly a decade. She began her legal career as a staff attorney/fellow in the ACLU Women's Rights Project and clerked for Judge Nina Gershon in the Eastern District of New York and Judge Robert D. Sack on the U.S. Court of Appeals for the Second Circuit. Julie holds a B.A. in American Studies from Yale University, and a J.D. from NYU, where she received a Hays Fellowship in Civil Rights and Civil Liberties and the Maurice Goodman Memorial Prize for Scholarship and Character.
Carl Hart
Carl Hart
Dr. Carl Hart, Ph.D. is the chair of the Department of Psychology and the Dirk Ziff Professor of Psychology (in psychiatry) at Columbia University. Dr. Hart is a leading researcher on issues of drug use and dependency. He is the author of High Price: A Neuroscientist's Journey of Self-Discovery That Challenges Everything You Know About Drugs and Society. He is the winner of the 2014 PEN/E. O. Wilson Literary Science Writing Award.
Hytham M. Imseis
Treasurer
Hytham M. Imseis
Treasurer
Dr. Hytham M. Imseis is a maternal-fetal medicine specialist practicing in Charlotte, North Carolina. His career has been dedicated to caring for and advocating for pregnant women. He is very involved in the medical education of obstetrician/gynecologists across the U.S. for which he has won many teaching awards. He currently serves on the Women's Executive Board and the Ethics Committee at his hospital and has served as the medical director of the Mountain Area Perinatal Substance Abuse Program and the Mountain Area Health Education Teen Pregnancy Clinic. Dr. Imseis has published research articles in the American Journal of Obstetrics and Gynecology and in Obstetrics and Gynecology and currently reviews manuscripts for publication in both the American Journal of Obstetrics and Gynecology and Ultrasound in Obstetrics and Gynecology.
Carmelyn P. Malalis
Carmelyn P. Malalis
Carmelyn P. Malalis (she/her) joined the board of Pregnancy Justice in 2022. Carmelyn is the former chair and commissioner of the New York City Commission on Human Rights, the agency tasked with combating discrimination in New York City. Prior to her appointment, Carmelyn was a partner at Outten & Golden LLP, where she co-founded and co-chaired its Lesbian, Gay, Bisexual, and Transgender Workplace Rights Practice Group. She is a frequent speaker and commentator on human rights and issues involving diversity, equity, and inclusion; she has worked with several local and national organizations advocating for the rights of LGBTQIA, BIPOC, immigrant, and religious communities. Depending on the season, Carmelyn can be seen in Brooklyn coaching her older child's softball team, playing a pick-up game of beach volleyball, or trying to keep up with her daughter on ice skates.
Karen Sauvigné
Karen Sauvigné
Karen Sauvigné is a pioneer in the fight against sexual harassment in employment. While on the Cornell University faculty in the mid-1970s, she was part of a team that organized a "Speak-Out" in Ithaca, New York, a kind of public consciousness raising against sexual exploitation at work; they coined the phrase "sexual harassment in the workplace." Karen has served as director of education in the Department of Geriatrics and Palliative Care at Mount Sinai and is co-author of several landmark publications on geriatrics competencies for medical trainees. Before Mount Sinai, she held faculty and management positions at Cornell, CUNY Law School, John Jay College, and Baruch College. She has served on the boards of the Asian American Legal Defense Fund, the Public Interest Law Foundation, San Simeon Health and Nursing Center, Cornell's Institute for Women and Work, NYC's LGBT swim team, and served on Callen-Lorde's board for 10 years — five of which as chair. Karen currently serves as chair of the Grants Committee for the North Fork Women for Women Fund.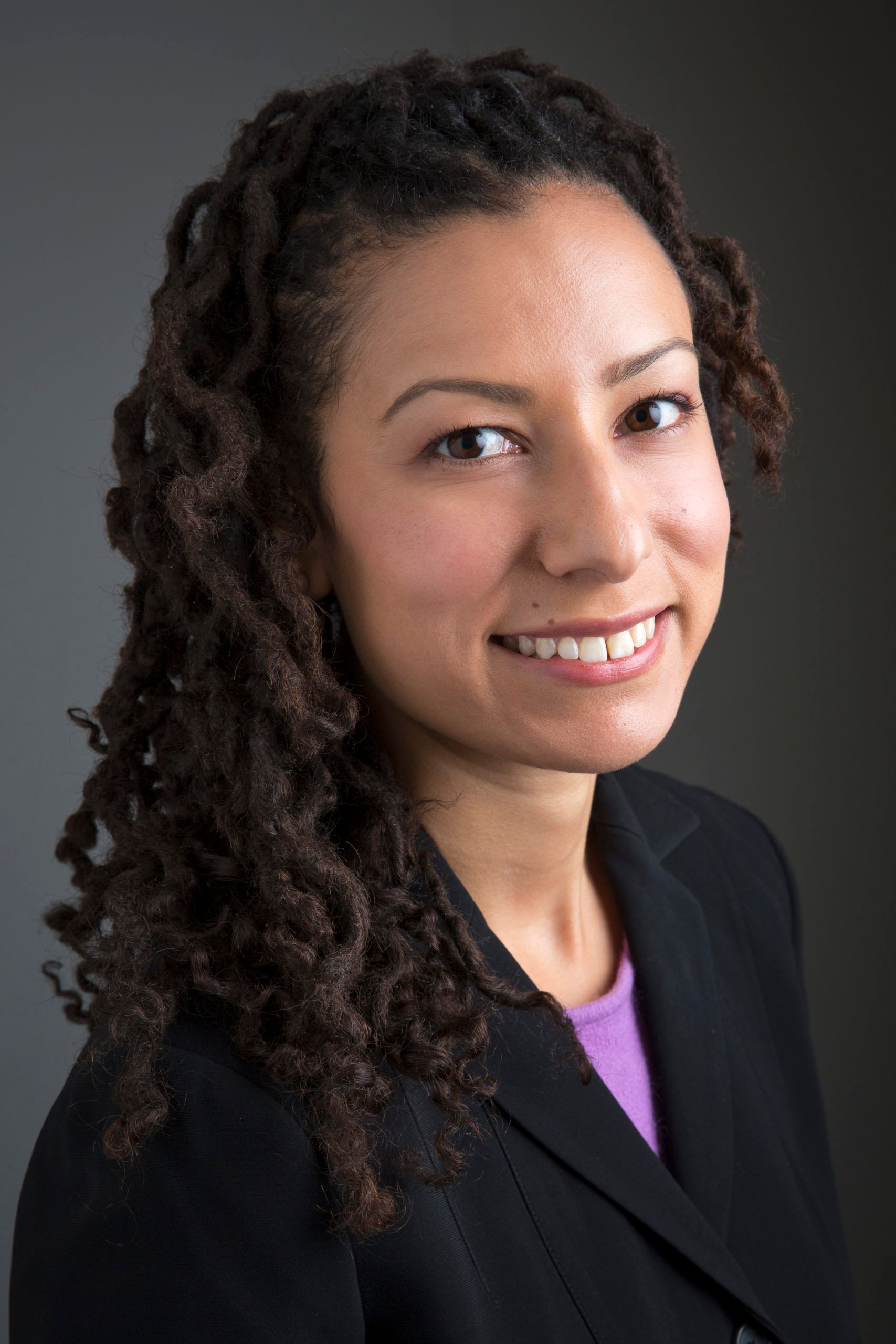 Ria Tabacco Mar
Ria Tabacco Mar
Ria Tabacco Mar (she/her) is the director of the ACLU's Women's Rights Project. Previously, she was an attorney with the ACLU's Lesbian Gay Bisexual Transgender & HIV Project, where she led the ACLU's team in Masterpiece Cakeshop, Ltd. v. Colorado Civil Rights Commission . In the case, a same-sex couple was refused a wedding cake because they are gay. Ria is a frequent commentator on gender justice issues and has been recognized on The Root 100 annual list of the most influential African Americans ages 25 to 45 and as one of the Best LGBT Lawyers Under 40 by the National LGBT Bar Association.